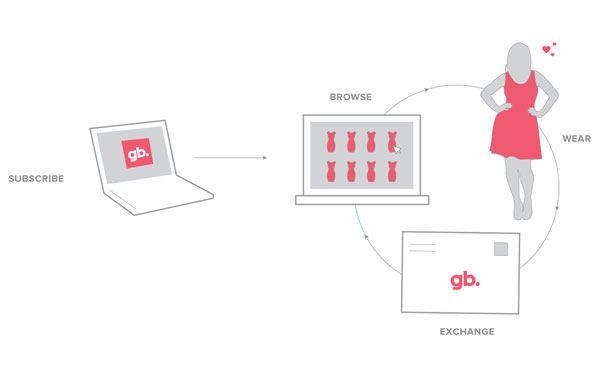 Gwynnie Bee is a service that offers unlimited styles for women. Raid our Closet as often as you like—anytime, anywhere—and never wear the same outfit twice!
It's easy to use Gwynnie Bee:
Browse our collection of thousands of items from top designers.
Add all the styles you like to your Gwynnie Bee Closet. You're in control, and there's no limit to how many items you can add!
You'll receive a shipping notification and tracking information once your box ships.
Wear the items and enjoy fashion without commitment!
Using the pre-paid shipping bags included with your shipment, send back what you like, when you like. Or, if you receive something from us that you can't part with, you have the option of purchasing it directly from your Gwynnie Bee Closet.
Repeat! We handle the cleaning while you enjoy unlimited style.
Not a member? Give us a Try.
Click Here to Start Your Subscription